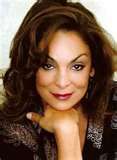 Vital Statistics
[
]
Wrestler Name: Miss Demeanor
Real Name: Jolene Netto-Elsner
Birthday: June 15, 1969
Hometown: County Jail
Marital Status: Married (Wendell Flatt)
Alignment: Heel
Height: 5'5"
Weight: 117
Theme Music: "Pour Some Sugar on Me" by Def Leppard
Debut: February 17, 1988
Debut Opp: Farmer's Daughter
Last Match: August 31, 1999
Last Opp: Farmer's Daughter
PriDistrict: Delta
Style: Amateur
Other Gimmicks:
Finishing Move: Falling Leaves (superplex)
Favorite Moves:
Weapon:
Notable Feuds: none
Image: Jasmine Guy
Personal History
[
]
Jolene was born on June 4, 1969 to Thomas and Grace Netto in Indianapolis. She is their only child. She met Wendell Elsner when she started wrestling to pay her way through college at Ole Miss. They were married on October 9, 1997.
Jolene moved with Wendell to Greeneville where he lived with his mother, Selena Adams-Elsner. Jolene started wrestling for the MVW on February 17, 1988 against Farmer's Daughter. She often joked about having watched her husband grow up. Very early in her wrestling career, her future mother-in-law handed over the reins as the MVW's Arena Management Officer. She left the ring after one final match against Farmer's Daughter on August 31, 1999. She remained on the Board of Directors until the MVW folded.